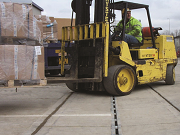 ACO DRAIN® Qmax slot drainage - Controlling large volumes of water. With the continuous slot it is specially designed for draining large areas such as airport aprons, warehousing or extensive car parks.
ACO Qmax Neo is a new subgroup of the existing Qmax family. This effective option differs in terms of material, manufacturing and transport process. Due to the low component weight and the simple assembly of several channel bodies, a quick installation without additional lifting device is possible.
This system is ideal in water management solutions which require further treatment of the drained-off surface water.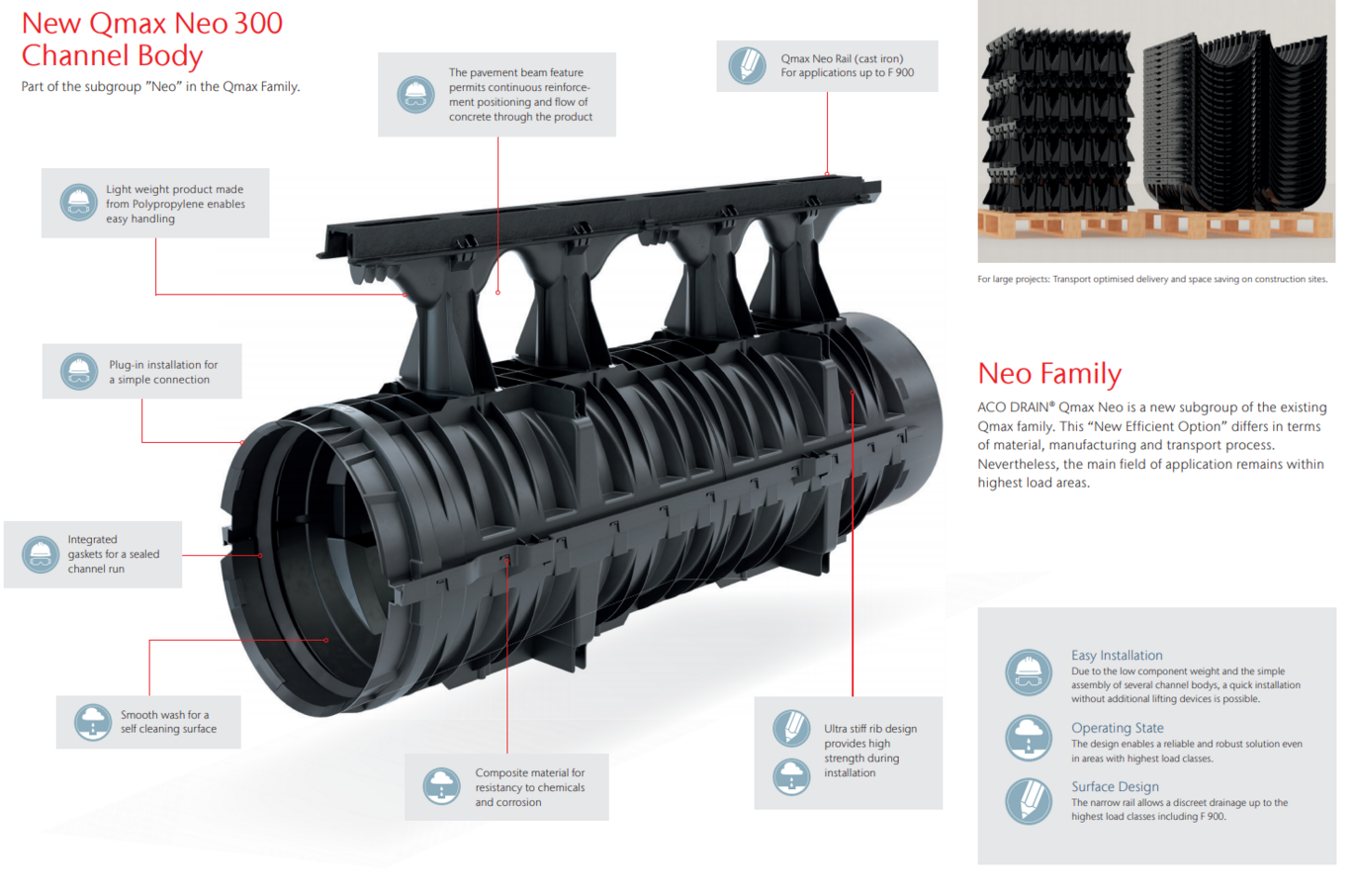 Qmax brochure download