Balcony and Terrace Drainage
ACO Linear Balcony & Terrace Stainless Steel Drainage Range
Choice of Point and Linear balcony drainage – the complete range
The planning and execution of balcony and terrace drainage systems in buildings demands a very high degree of customisation from architects and builders.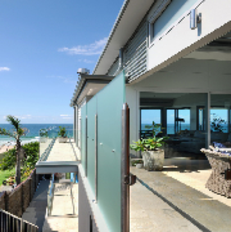 The building-specific situation and criteria specified by the customers have to be taken into consideration in each and every case, whatever the technical sealing method used on the terrace, or the construction of the flooring, the connected downpipes from the balconies, and the aesthetic aspects.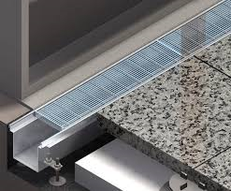 Fortunately, assistance is at hand in the form of the complete range of balcony and terrace drainage systems supplied by ACO: this spectrum always has the matching drain solution for each problem, and guarantees the resolution of all details, as well as incorporating all of the technical and visual aspects – to ensure that the balcony and terrace drainage system blends harmoniously into the overall appearance of the building.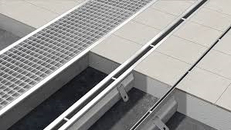 Different solutions are required when planning modern balcony and terrace drainage systems – depending on the installation situation. ACO Building Services balcony and terrace drain product line is therefore deliberately designed around a modular system. Everything starts with the drain bodies. Depending on the model, drains with vertical or horizontal outlet sockets can be supplied.
---